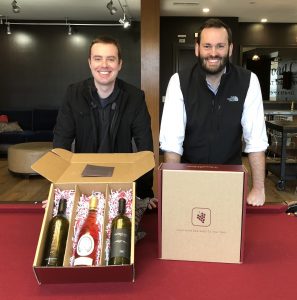 Mike and I are proud to announce the release of Club Vino, Virginia's Premier Wine Club.
We at VinoWine have always had an appreciation for great local wineries.  But very often you could be 30 minutes to an hour away and never know a winery exists, much less find their wines in a grocery store.  With 270+ wineries in Virginia it can be daunting to try all the great wine out there.  So our goal with Club Vino is to hand-select only the very best local wines and deliver them directly to your door every month.
Each shipment comes with info cards on each wine, what they pair with and a writeup of the winery itself. Like what you taste?  You can repurchase direct from the winery on the VinoWine Marketplace or since they're local, go pay them a visit!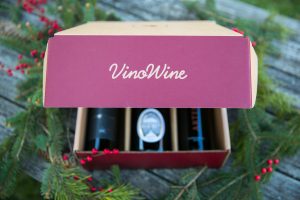 Choose from either Whites, Reds or Mixed wine memberships.  Skip a month or cancel your membership anytime online!  No need to call us. Receive 30% off your first month plus for every friend you refer get an additional $10 off your next shipment.  No limits!
For now we are only shipping to Virginia and Washington DC, but we have plans in the near future to expand nationally!
For more info check out clubvino.wine. We look forward to sharing our favorite Virginia wines with everyone.
– Mike & Mike