Hello and welcome to the VinoWine blog! Our posts will be focusing on a few great things; the wineries we visit, the wines we drink, and of course, the VinoWine app. We invite you to follow us as we travel and taste our way across this great nation, from the vineyards of California to the tasting rooms of Virginia. We're a startup company navigating the waters of the U.S. Wine Industry set on making it better than we found it. VinoWine's mission is to make hard to find wines a thing of the past. Making more wineries accessible to more wine consumers is what we're all about. So with that, allow us to introduce ourselves…
The Early Years
Our names are Mike Lawler and Mike Barefoot (no relation to the wine). We're commonly known as "the Mikes." Before we started VinoWine we were both grunts in the military (U.S. Marine Corps and Army) who eventually came to land in the world of defense contracting outside Washington D.C. We met in late 2009 working for a small tech company called Courage Services. At that time, Courage focused a lot of their time and energy on cultural and geographic research which entailed the mapping out of people and places around the world.
Within a year of meeting, there was a need for both of us to regularly fly to London, England to conduct business alongside our two bosses, Bill Pratt and Tom Flint. At the end of each day we decided to soak up the local history and culture that surrounded us. Needless to say, we found those things at the local pubs.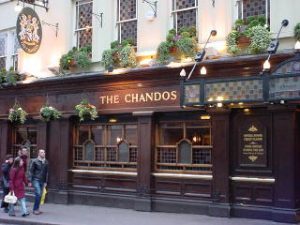 When news of the 2012 Olympic games in London had reached us, an idea dawned on Mike Lawler. Being the head of technology for Courage Services, specifically focused on geospatial mapping, it was a no-brainer for him; we were going to create an app that showed every London pub surrounding an Olympic stadium. Within a short amount of time, we created an app that allowed people from any country to "check in" to any pub within the app, showing other users which countries were represented at these pubs. We lovingly gave our app the name, BRU.
The VinoWine App
Following the Olympics, we were asked by some of our friends to create a similar app that provided locational information for all the wineries within Virginia. We liked the idea so we sat down and planned out how we wanted the app to look and function.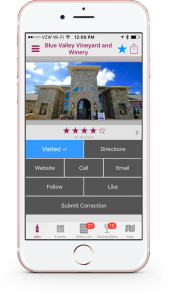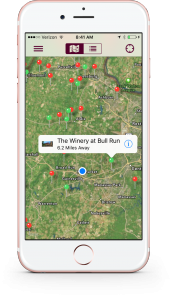 Over time, that idea spawned the beginnings of the VinoWine app which quickly became one of the best apps for discovering wineries, events, and festivals all across the United States. Users could now track the wineries they've visited, as well as rate and remember the wines they actually tasted.
What originally started out as a part-time hobby for us in our spare time eventually became a full-time job. In the early months of 2017 we left our defense contracting jobs and went full-time with the VinoWine app. Since our founding, we've been tirelessly working with wineries across the U.S. to help them promote their tasting rooms. However, in the Fall of 2017 we were ready to take that idea to the next level.
The VinoWine Marketplace
In addition to being a winery finder, VinoWine just became a direct-to-consumer marketplace allowing wineries to advertise and sell their wine directly to our users. Wine lovers can now discover and purchase hard to find wines that are not sold in grocery stores or readily available online. Every winery that can ship to consumers can now sell their wines directly to them like never before. Their wines can be sold off-premise with our Shipping or Pickup features and even sold on-premise via our Table Service feature (participating wineries only). Users will now be alerted whenever their favorite wine goes on sale and have immediate access to newly released wines the minute the winery makes them available to the public.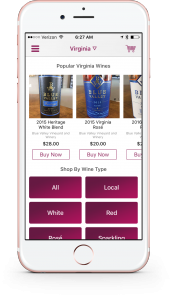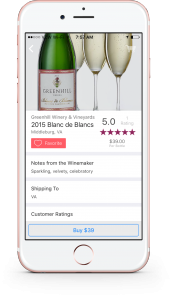 Join the VinoWine Network
So far, one of the best parts of our job (other than tasting a LOT of great wine) is meeting or exchanging emails with the people who use VinoWine. Users send us emails almost everyday informing us about wineries that have opened or closed, helping us keep our interactive winery map up-to-date. We love emailing them back to thank them and from there a friendship or two emerges. Both of us strongly feel that every one of our users and followers is a part of our company so we strive to make everyone as happy as we can by providing the best service possible.
We invite you to head to our website or download our app to try it for yourself. VinoWine is available on iOS and Android devices (wine sales coming to Android soon). We're selling some great Virginian wines and our marketplace is now open to other wineries across the country. Stay connected with us on social media or subscribe to our blog to stay up-to-date on when we add new wines to the VinoWine Marketplace. Feel free to shoot us an email with any questions about VinoWine or to just say hello!
Mike & Mike
Co-Founders of VinoWine