Overview
Even before they opened their tasting room doors to the public this past October, Effingham Manor Winery was already the talk of northern Virginia. First off, it had Chris Pearmund at the helm. Now, if you're a Virginia wine lover who doesn't already know about Chris Pearmund's gift in wine making (i.e. Pearmund Cellars) then please keep reading. Secondly, since it's inception in 2015, Effingham has had to deal with an uphill battle that's had largely to do with complaints that their new winery will bring commercial traffic onto a private road. However, by mid-June 2017, this hard fought battle was won with a favorable court ruling for Effingham Manor Winery. Since then, Chris and his partners have been hard at work to get the winery up to speed with renovations, alcohol licensing, and of course the opening of their tasting room to the public. So once the dust settled and they officially opened for business, Mike and I decided to visit. Our experience was as we expected; marvelous.
Visiting Guidance
The first time you visit Effingham Manor Winery you might notice it's a little hard to find. The winery is located in Nokesville, Virginia (just south of Manassas) and sits back from the road in a fairly residential neighborhood. Surrounded by large houses with huge lawns, if you're not looking for the winery, you may accidentally pass it. But don't worry, there's an (iOS/Android) app for that!
Once you start making your way down Effingham Manor's private drive, you'll immediately notice two large structures before you pull into the newly made stone parking lot on your right. The most noticeable, is a large white house with six pillars on the front porch; that's historic Effingham Manor. The modern looking structure to the left of the Manor house is the newly added tasting room. That's where the good stuff is. Our suggestion – start your visit with a wine tasting and then purchase at least a glass of wine to stroll around the historic property with. On our tour we did just that allowing us to run into Jana, the creator of the Nutritionicity blog who was also there to taste the wine for the very first time! At that time, the manor house was open for self-guided tours but has since closed (as of the date of this post). We've been told it'll re-open to the public shortly.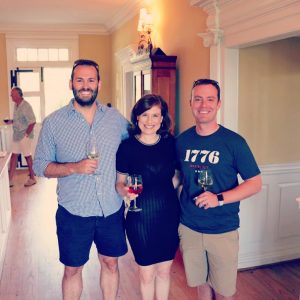 The Manor House and Tasting Room
When strolling along the grounds it won't take you long to realize the history behind Effingham Manor. It's everywhere you look. The main house was built in the late 1700's by a man named William Alexander, the great grandson of John Alexander, the origin of the name Alexandria, Virginia. On top of that, the manor's terraced garden is reputed to be one of the earliest in Virginia which pairs nicely with the beautiful coy pond on the property.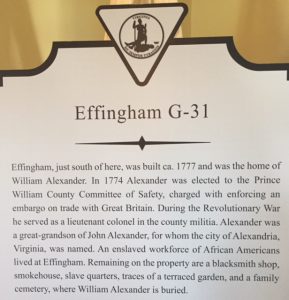 Next door to the manor house you'll find the newly built tasting room and event center. It features four tasting bars, three of which are inside, and one that's positioned outside next to the outdoor seating area. The tasting room also features indoor and outdoor fireplaces making it easier to enjoy their wine anywhere during the colder months. Once we made our way into the tasting room the real fun began!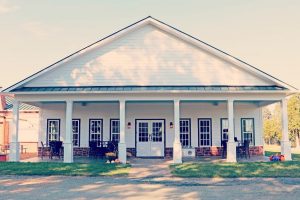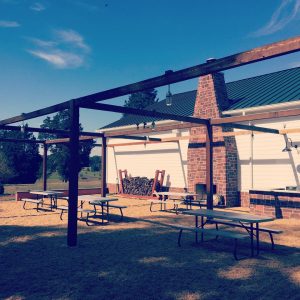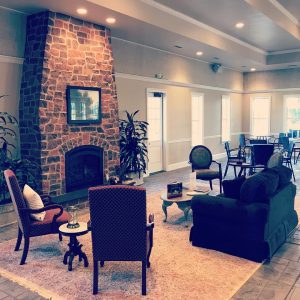 The Wine
Even before Effingham Manor Winery opened, the production of their wine was already underway. Effingham features eleven exquisite wines, the majority of which were produced at Pearmund Cellars, their flagship winery in Broad Run, Virginia. Seven or nine of their wines can be sampled for $10-$12 but make sure you don't miss out on two of their rotating wines; their port-style wine, Snort, and their delicious *Sparkling wine. Made from 100% Pinot Noir grapes, this little gem can easily be missed since they don't tend to pour it in the last few hours of the day.
Even though their winery is still in its infancy, their wines are already scoring well at wine competitions across the nation. At the Virginia State Fair of Virginia Wine competition, Effingham Manor Winery brought home two gold medals for their 2014 Meritage and 2014 King's Ransom, as well as a silver medal for their 2015 Traminette, which also took home the gold at the INDY International. Their 2015 Viognier, *2015 Merlot, and *2016 Rosé also received gold medals in separate wine competitions around the country.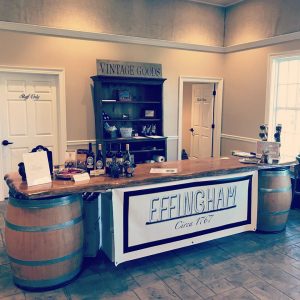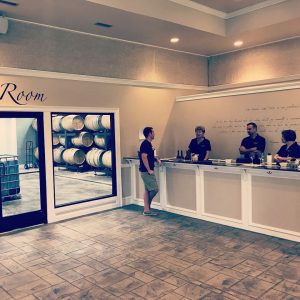 Our Take
After trying all eleven wines we had to choose a favorite. The truth is, we love reds. Bold, beautiful, Bordeaux-style blends. But as great as we thought their reds were, one wine in particular really stood out to both of us; their *2016 Rosé. We were impressed. Neither one of us are big fans of rosé unless its ungodly hot outside. We ended up giving it a full 5-star rating in the VinoWine app since we really enjoyed it. Their decision to make a rosé from Chambourcin and Riesling was on point and really worked for us. We enjoyed its sweet but subtle strawberry notes on every sip. For an off-dry rosé, we thought it was delightfully refreshing and left us with an unexpected smirk. Leave it to Chris Pearmund to do that. Overall, we thought their selection of bold reds, sparkling wine, and even their rosé, were (pardon the pun) effing' good!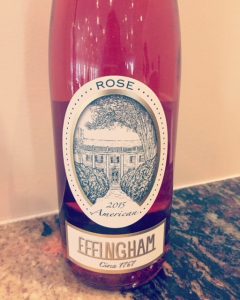 Opinions and competition medals aside, we invite you to be the judge and try these wines yourself. If you're in the DMV area we invite you to visit their tasting room, but if you're unable to, you can always view and purchase their wines on the VinoWine Marketplace. Cheers and happy hunting!
– Mike and Mike
Effingham Manor Winery
14325 Trotters Ridge Pl
Nokesville, VA 20181
Open Daily: 11am-6pm
More Details
*Featured wine in our new Virginia wine club, Club Vino.