The newly renovated Main Street Station in Richmond played host to the 2018 Virginia Wine Expo the first weekend in March. We arrived late Friday afternoon at the Courtyard Marriott Downtown, a new hotel located in the historic Shockoe Slip. Thankfully it's only two blocks away from Main Street Station as we were already late to our first event!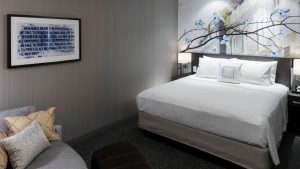 "Smoked"
Smoked is a food, whiskey and wine "grazing" event held in Main Street Station's first floor. The first thing we noticed was the magnificent renovation that the building has gone through.  The station now mixes a little of the old, with it's brick facade, with modern floor to ceiling glass panels.  It really is something to behold.
As we were ushered into the event space we were first greeted with what seemed like endless whiskeys to taste. Walking further we encountered live music and local chefs cooking up some of their best cuisine.  The food was absolutely phenomenal!
But alas, we were really there for the wine so we scurried to the tasting tables at the far end of the room. We were able to squeeze in with the crowd to taste some great wines from Early Mountain and Michael Shaps among others, but since the tasting lines were a little backed up we decided to explore the nightlife around Main Street Station.  What we didn't know was that the area is suffering from large construction projects and a recent crime wave.  Since the dinner/nighttime crowds have not returned most bars and restaurants close at 9pm.
Lulu's
We were lucky to stumble upon Lulu's, whose bartender was gracious enough to serve us a round as she was closing. What we learned was that Lulu's makes up for the lack of a night crowd with a wonderful brunch.  So before we left we had reservations for the next morning!
As we walked into Lulu's Saturday morning it was a much different atmosphere: the place was packed! They have a great selection of Bloody Mary's, Moscow Mules and Mimosas (ask for without ice…you'll get more of a zing).  And between the Corned Beef & Brisket Hash, Huevos Rancheros, Chicken and Biscuits, and French Toast, the menu did not disappoint. Now we know why it was rated best brunch in Virginia by Open Table three years running!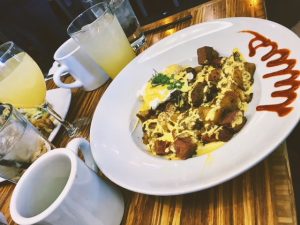 The Grand Tasting
We walked across the street from Lulu's to Main Street Station for the Virginia Wine Expo's Grand Tasting, featuring an assortment of Virginia's best wineries, local foods and crafts. We started at Williamsburg Winery, then followed it up with Early Mountain Vineyards and our friends at Cunningham Creek Winery.  The biggest surprise was Upper Shirley Vineyards, who we hadn't had a chance to try yet but are making absolutely fantastic wine. Their 2015 Tannat won gold at the Governor's Cup the week prior.  We left their table with a few bottles in hand.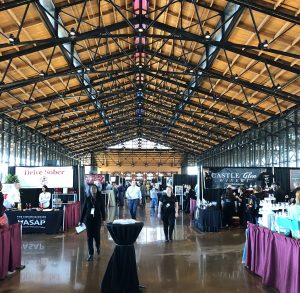 After grabbing some bbq from a local vendor to keep a good base on the stomach, we set off for round two at Rappahannock Cellars, Bluestone Vineyard, Stinson Vineyards, and finally Barboursville, where they were pouring both a standard tasting and a vertical of three Octagon vintages.
In the end, four hours just didn't seem like long enough for our very first Virginia Wine Expo. There were great wines we didn't get a chance to taste, such as Jefferson Vineyards 2016 Viognier that placed in the Governor's case.  Although be on the lookout for it in our upcoming Governor's Wine Pack next week!
Maple & Pine at Quirk Hotel
Saturday night we had reservations at Maple and Pine, set in the lobby of Quirk Hotel, only a short Uber ride from the Marriott. Head chef David Dunlap, formerly of The Inn at Little Washington and the Ashby Inn, is one of the rising stars on the Virginia culinary scene. We indulged in the six course chef's tasting menu and optional wine pairing. Needless to say we were filled to the brim and in bed early!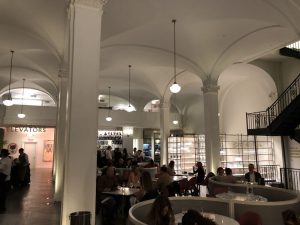 Lulu's…Again
That's right, we had one last brunch at Lulu's before we said goodbye to Richmond! Even though it was just the weekend, there was plenty of time for us to relax, explore, and taste some amazing Virginia wines. In the end, our experience at the Virginia Wine Expo was one to remember and you can bet we will be back next year!